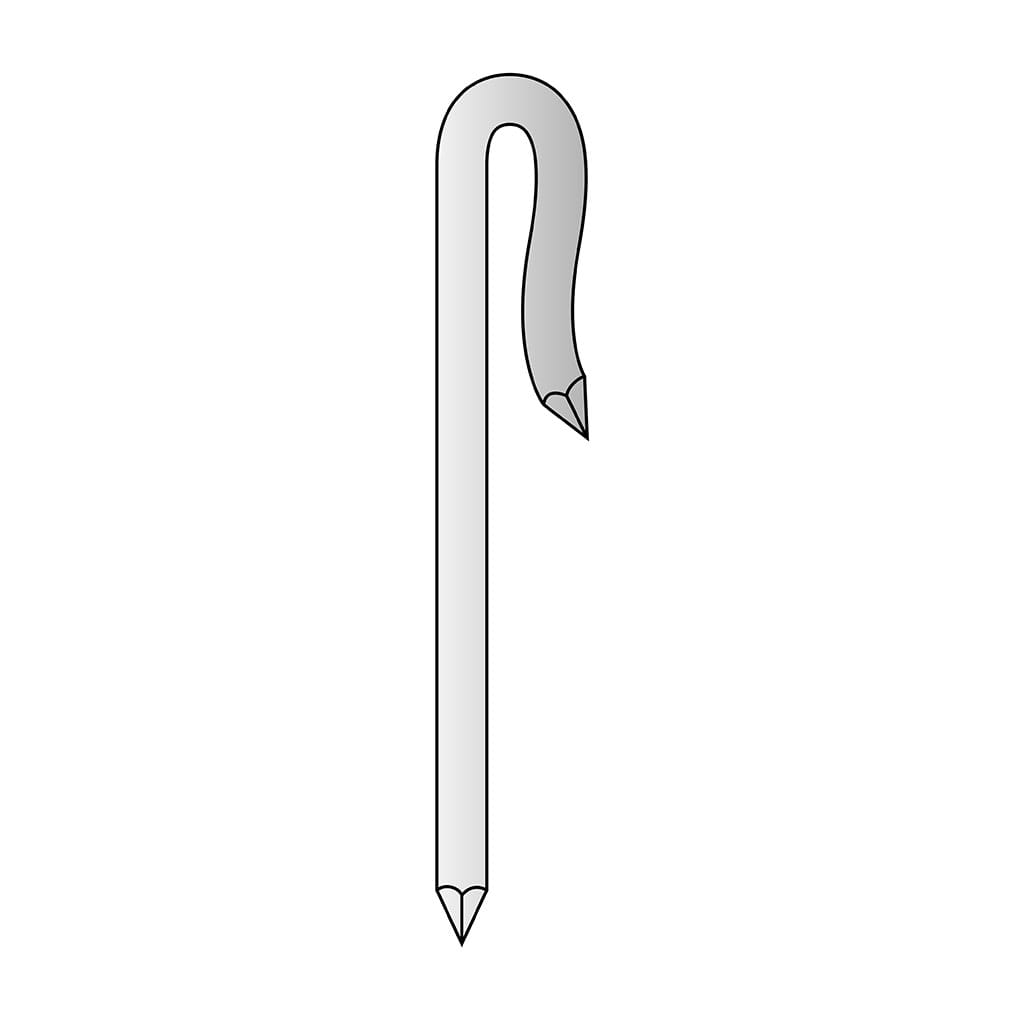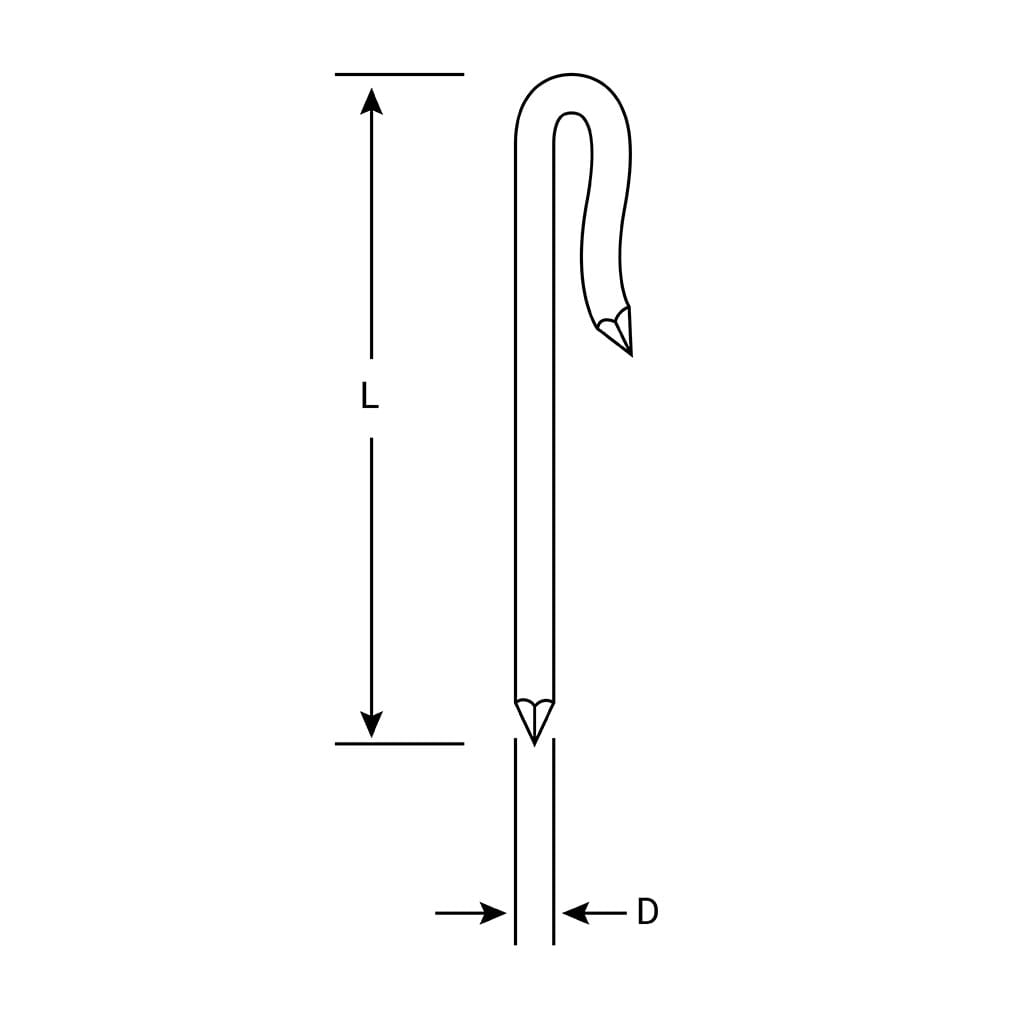 Information:
PINS 

SIZE

D*

L

10GA

.135

AS REQUIRED 

*Other diameters available upon request.
Additional information
| | |
| --- | --- |
| Gauge | |
| Available Materials | |
| Plating | |
| System | |
| Weld Type | |
MILD (LOW CARBON) STEEL:
C-0.23% max.
P-0.04% max.
Mn - 0.90% max.
S-0.05% max.
MECHANICAL PROPERTIES:
Tensile 60,000 psi (min.)
Yield 50,000 psi (min.)
Elongation 20% (in 2 inches)
PLATING: Galvanized and Copper plating are available.
ANNEALING: Pins are annealed where required
WASHERS: Self-locking washers are available in a variety of sizes and shapes.
Specification sheet (PDF) coming soon.
The J-Hook weld pin is an insulation fastener, fabricated from a double point weld pin of the arc stud welded variety. Shaped in a "J' just like its name, this weld pin is usually part of a combination of elements for affixing and erecting industrial insulation applications. A typical installation finds the shorter leg of the J-Hook "hooked" under and through wire mesh, and then tack welded into place on the mesh. Insulation is captured and mounted on the longer leg using the Davis Stud Welding self-locking washer. Hole diameter for the insulation washer matches the diameter of the J-Hook. The J-Hook is most often 10gauge wire diameter, with other diameters available. Mild Steel J-Hooks are common, with some Stainless Steel applications also popular.
Looking for J-Hook CD Insulation Pin (Mild – Low Carbon Steel)? Give us a call, we would love to help!