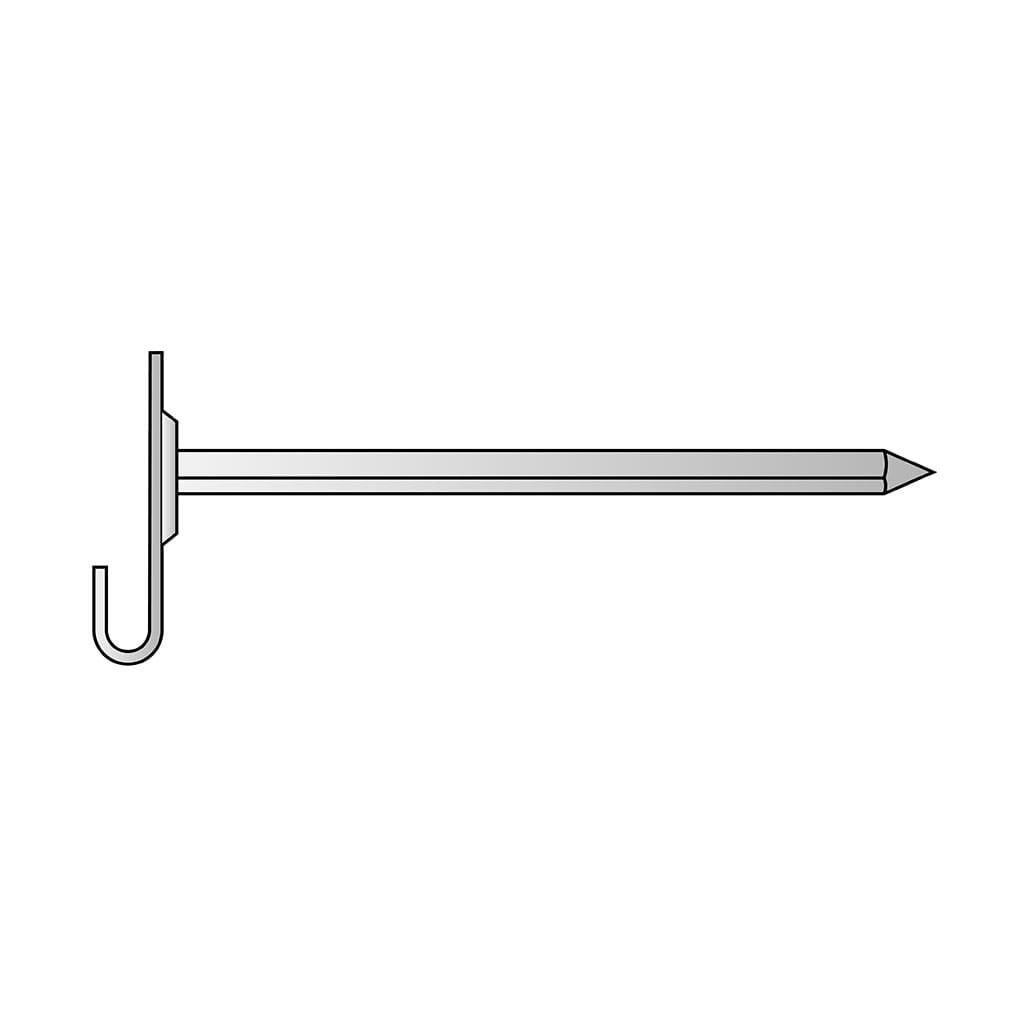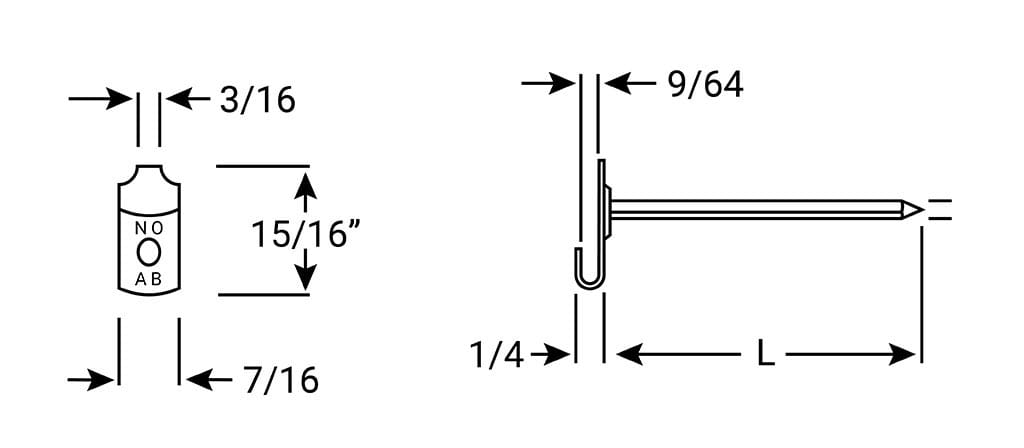 Information:
| | | |
| --- | --- | --- |
| SIZE : | D | 12 GA & 14 GA are standard. Other sizes are available by special order.  |
| LENGTH : | L | 2-1/2" & 4-1/2" are standard.Other lengths available by special order. |
Additional information
| | |
| --- | --- |
| Gauge | |
| Length | |
| Available Materials | |
| System | |
STAINLESS STEEL:
AISI grade - 302/304/305 std.
Other grades available upon request.
MECHANICAL PROPERTIES: Values for various grades available upon request.
WASHERS: Self - locking washers are available in a variety of size, shape, and materials.
Specification sheet (PDF) coming soon.
The Slim style Lacing anchor, an insulation fastener, is a fabricated metal anchor consisting of a pin and tabbed, or hooked, washer. Stainless Steel is a popular material while this type Lacing Anchors is also made in Mild Steel. Stamped "no ab" to denote 'no asbestos', the tabbed head is about an inch across, and 7/16" wide. The nail can be 12 gauge or 14 gauge in pin diameter. Typical application is for the fabrication of lacing blankets or removable covers with the anchor assisting in fabricating the blanket plus providing a "seam edge" for lacing two sides of the finished insulation blanket together including various blanket materials. This type anchor is somewhat more economical than the standard Lacing anchor and also serves to eliminate weight in the overall removable cover or blanket.
Looking for Slim Lacing Anchor (Stainless Steel)? Give us a call, we would love to help!