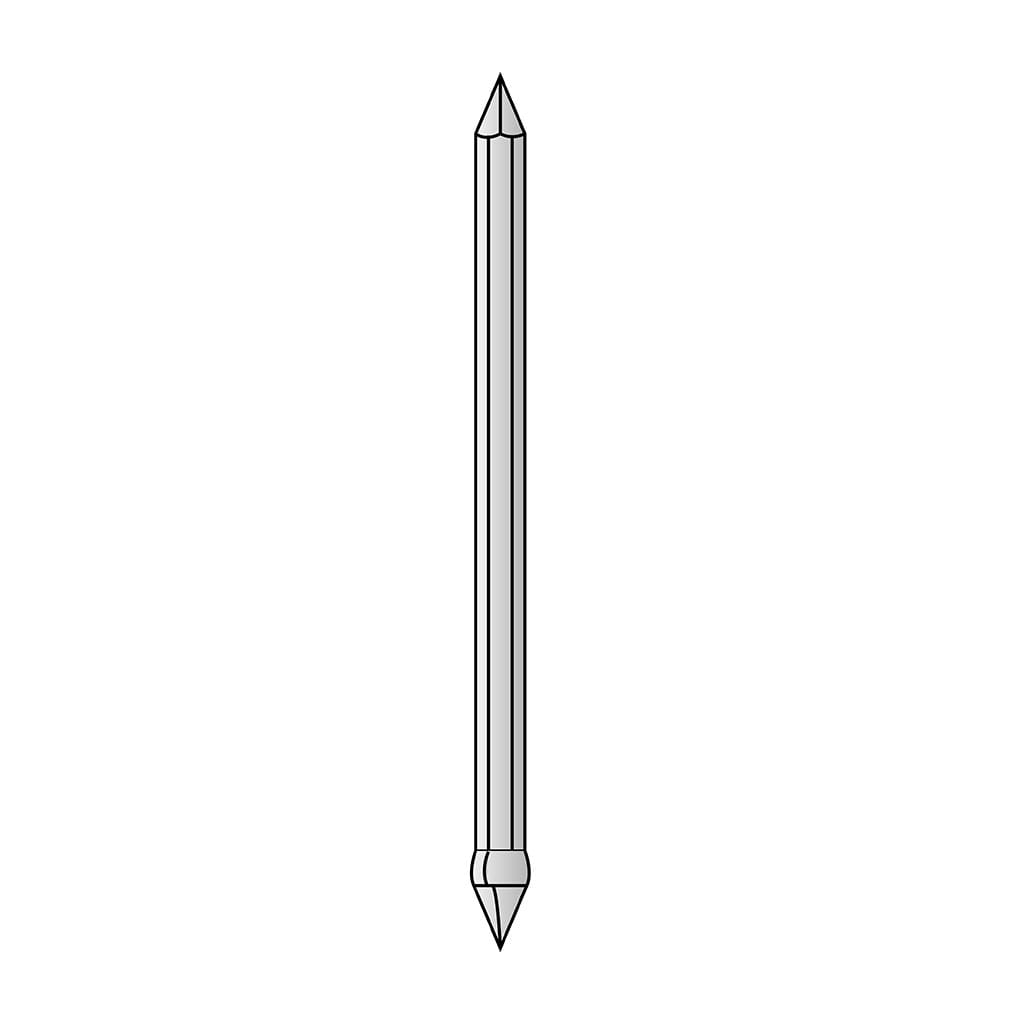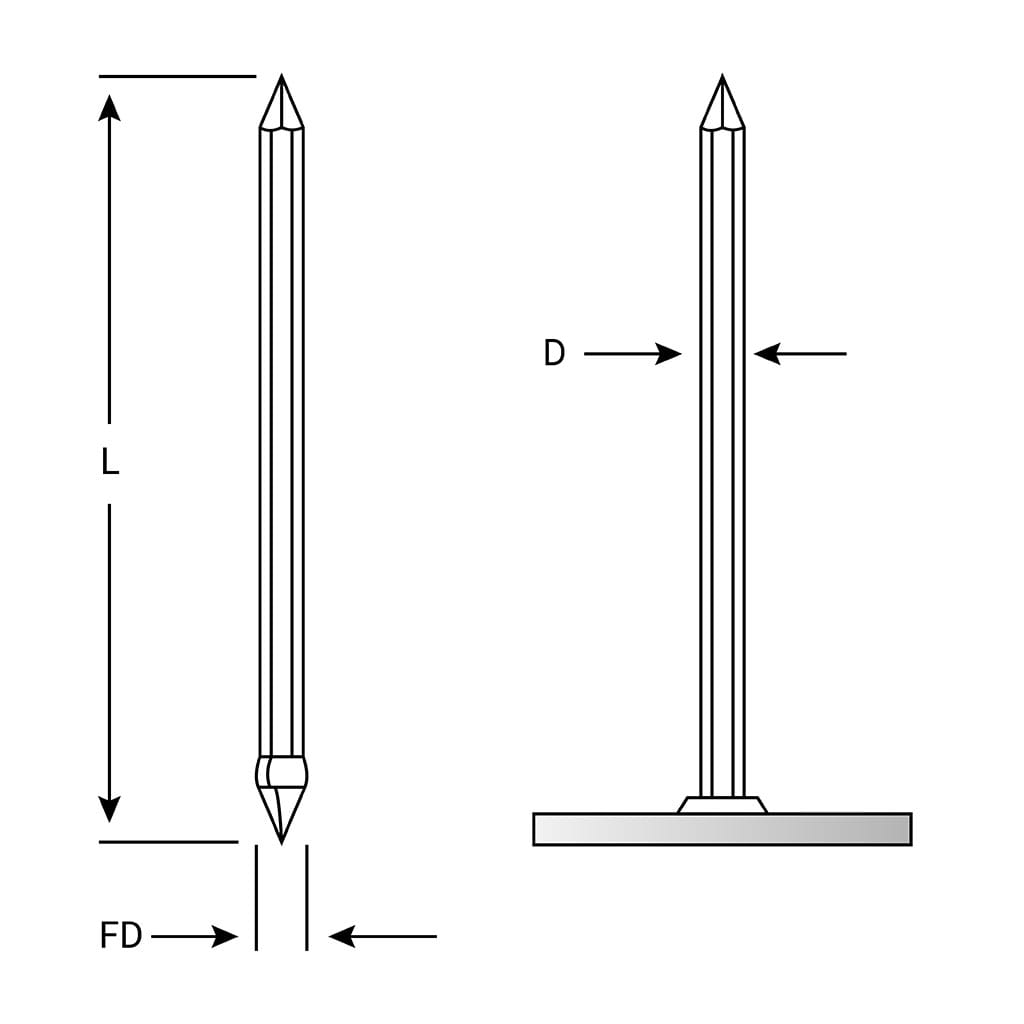 Information:
PINS 

SIZE

D

L

FD

12GA

.105

AS REQUIRED

.171

10GA

.135

AS REQUIRED

.187
Additional information
| | |
| --- | --- |
| Gauge | |
| Length | 3-1/2", 4-1/2", 5-1/2", 6-1/2", 8", 9", 1", 1-5/8", 2-1/2", 2", Larger sizes available upon request |
| Available Materials | |
| Plating | |
| System | |
| Weld Type | |
MILD (LOW CARBON) STEEL:
C-0.23% max.
P-0.04% max.
Mn - 0.90% max.
S-0.05% max.
MECHANICAL PROPERTIES:
Tensile 60,000 psi (min.)
Yield 50,000 psi (min.)
Elongation 20% (in 2 inches)
PLATING: Galvanized and Copper plating are available.
ANNEALING: Pins are annealed where required
WASHERS: Self-locking washers are available in a variety of sizes and shapes.
Specification sheet (PDF) coming soon.
The Power Tip Weld Pin is a capacitor discharge weld Pin in a Mild (Low Carbon) Steel or Stainless Steel that is ideal to apply with heavy duty pin welding or capacitor discharge stud welding equipment. Manufactured with a heavy duty Capacitor Discharge weld tip and reduced flange, the Power Tip Weld Pin is popularly used as an insulation fastener, in combination with self locking washers (or speed clips) to retain insulating material. The unique enlarged capacitor discharge weld tip and large diameter CD weld equipment for stud welding make this an economic and cost-saving metal fastener when stud welded in place. A main advantage of the Power Tip Weld Pin is its ability to be properly welded through rust, paint or scale without prior costly preparation of the surface to be stud welded.
Looking for Power Tip CD Insulation Pin (Mild – Low Carbon Steel)? Give us a call, we would love to help!