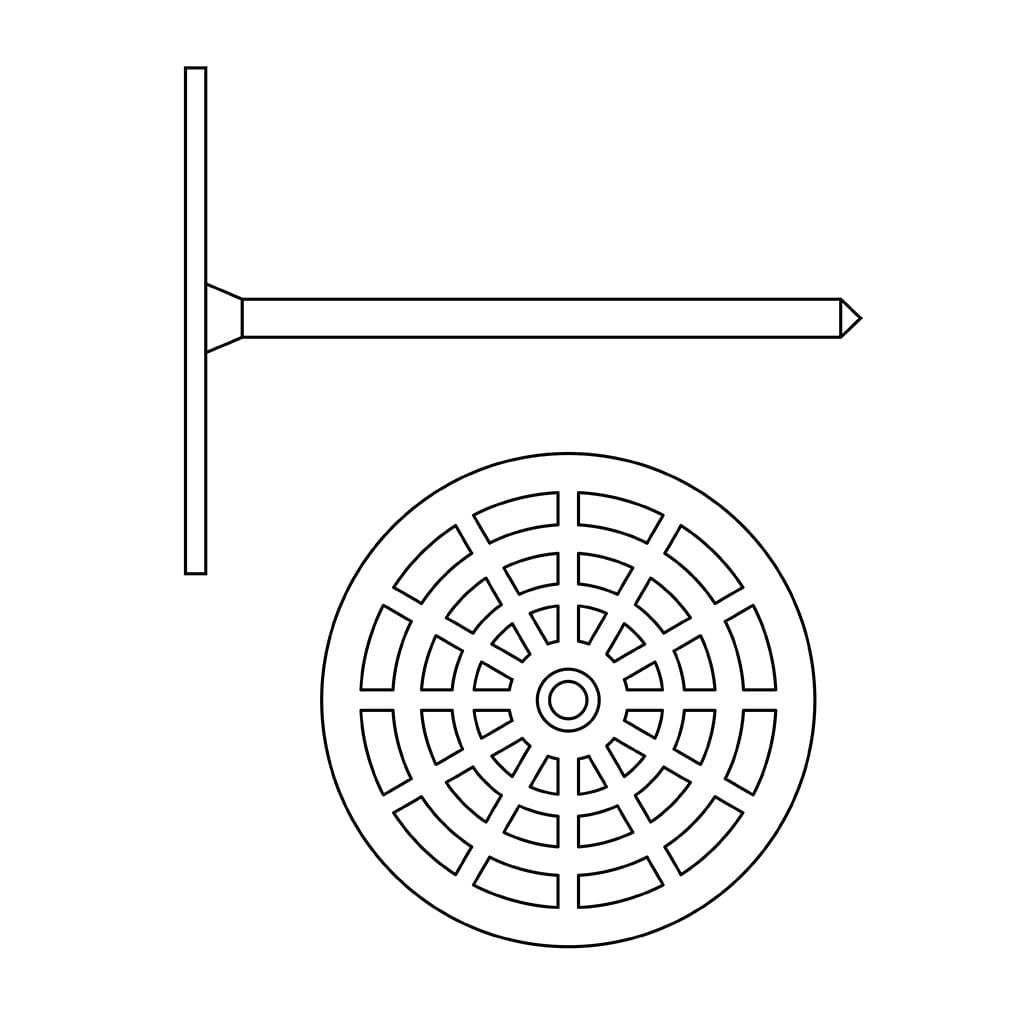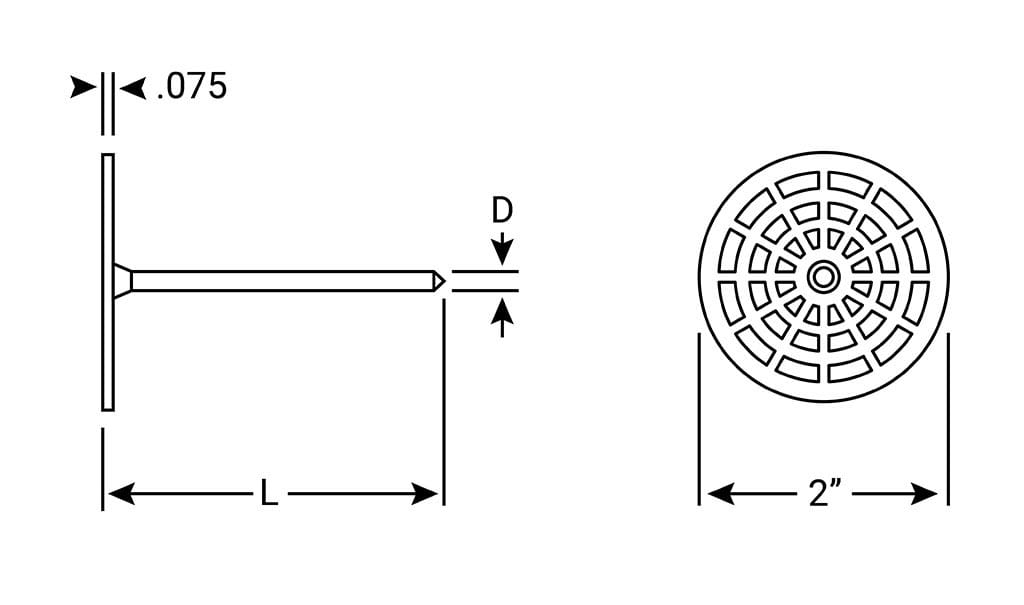 Information:
| | | |
| --- | --- | --- |
| SIZE :  | D | 5/32" dia. is standard. |
| LENGTH :  | L | 2-1/2" length is standard. |
PIN

PLATE

MATERIAL

This is a one-piece insul-anchor of molded nylon.

FEATURES

Nylon
Has a base area 14% larger than similar nylon anchors with a round base.
Has 21% more perforated area for glue extrusion than similar nylon anchors.
Uses 30% less adhesive than metal insul-anchors with a 2" round base
Will not conduct heat or cold.
Lighter in weight than metal anchors for ease of handling.

WASHERS

Self - locking washers for use with this insul-anchor is the WAMS-120-156. These washers are packed with anchors.
Specification sheet (PDF) coming soon.
The Nylon Insulation Anchor, or Hanger, is a molded 2-1/2" nylon pin with a 2" round, slotted base. This type of insulation pin is used to attach insulation material by impaling for various thermal and acoustical insulation materials. The pin is 5/32" diameter and is 2-1/2" in length in the molded, nylon insulation anchor. It is used in conjunction with a special Self Locking Insulation Washers, or Speed Clips, which locks on the 5/32" nail and general purpose adhesive, like Davis Stud Welding IHA-177.
Looking for Nylon Insulation Anchor? Give us a call, we would love to help!