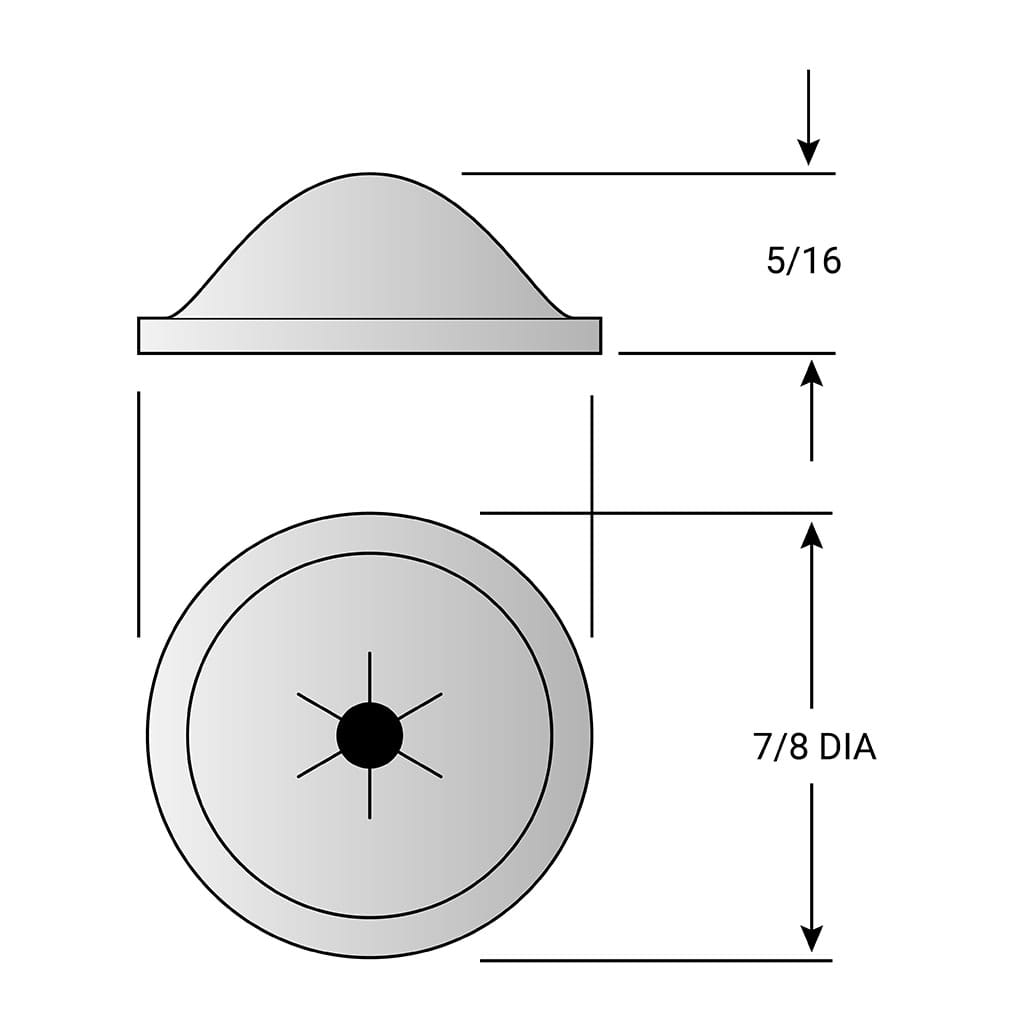 Information:
WASHER:
The washer for use with this stud is the WAK notched end key hole slotted washer.
APPLICATION:
Designed to permanently lock on to weld pins or insul-anchors where appearance is a major factor, or where no sharp points or edges are permissible on the surface.
MATERIAL:
Decorative Domed Cap-Aluminum Self-Locking Insert-Hardened Steel
COLOUR
Plain (bright aluminum) or painted white. Other painted colors are available by special order.
ALUMINUM:
ALLOY - 1100 & 5000 series
Other alloys available upon request
MECHANICAL PROPERTIES: Values for various alloys available upon request.
Specification sheet (PDF) coming soon.
The "capped speed washer", or dome cap, provided by Davis Stud Welding is a two element self-locking washer. This type of insulation washer consists of a spring clip retaining washer covered by an outer "cap". This type insulation cap is has become popular in insulation applications where cosmetics and/or personnel protection have importance. Available to mate and hold on various weld pins and insulation anchors, the capped washer is usually made in 14 gauge, 12gauge and 10 gauge hole sizes. Finishes often match insulation materials in use, with bright aluminum popular; but various color choices also are presented with white finish in stock, and other colors available.
Looking for Domed Capped Speed Washer (Aluminum)? Give us a call, we would love to help!