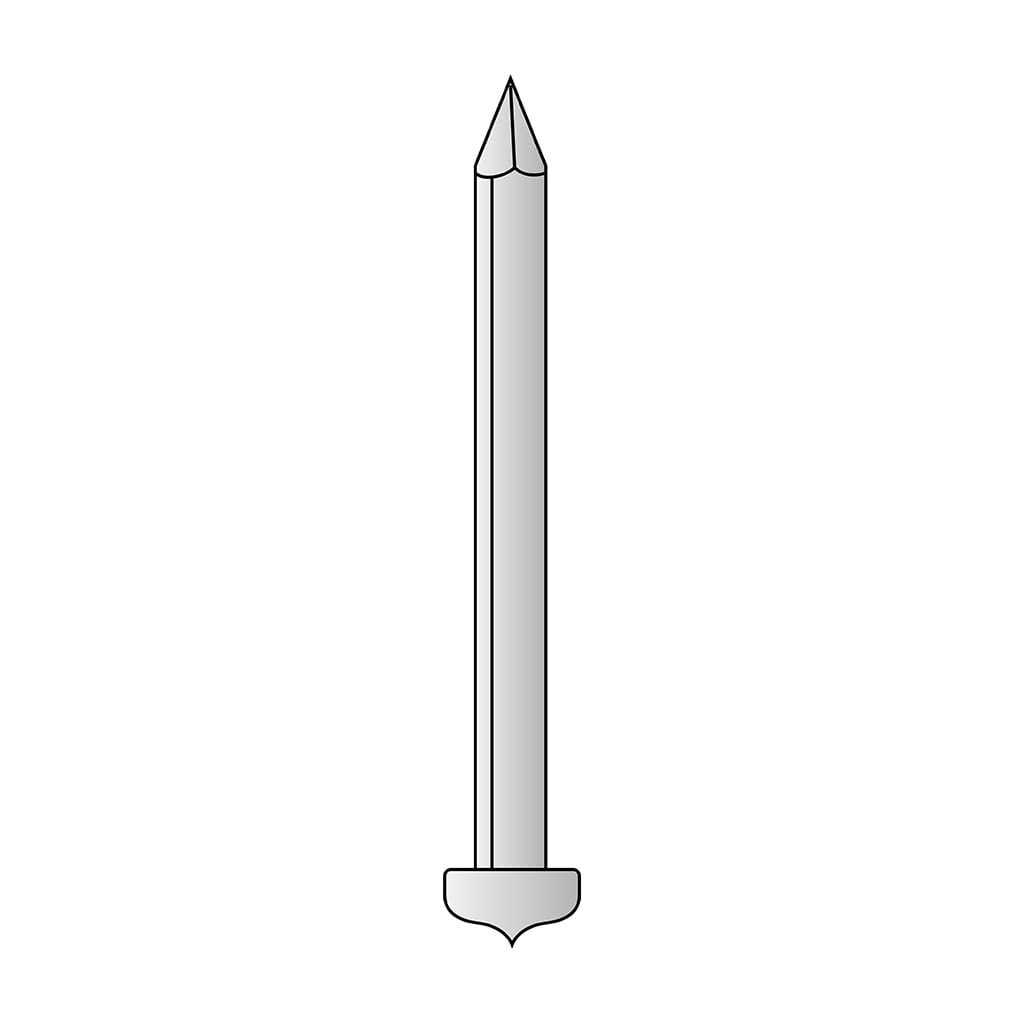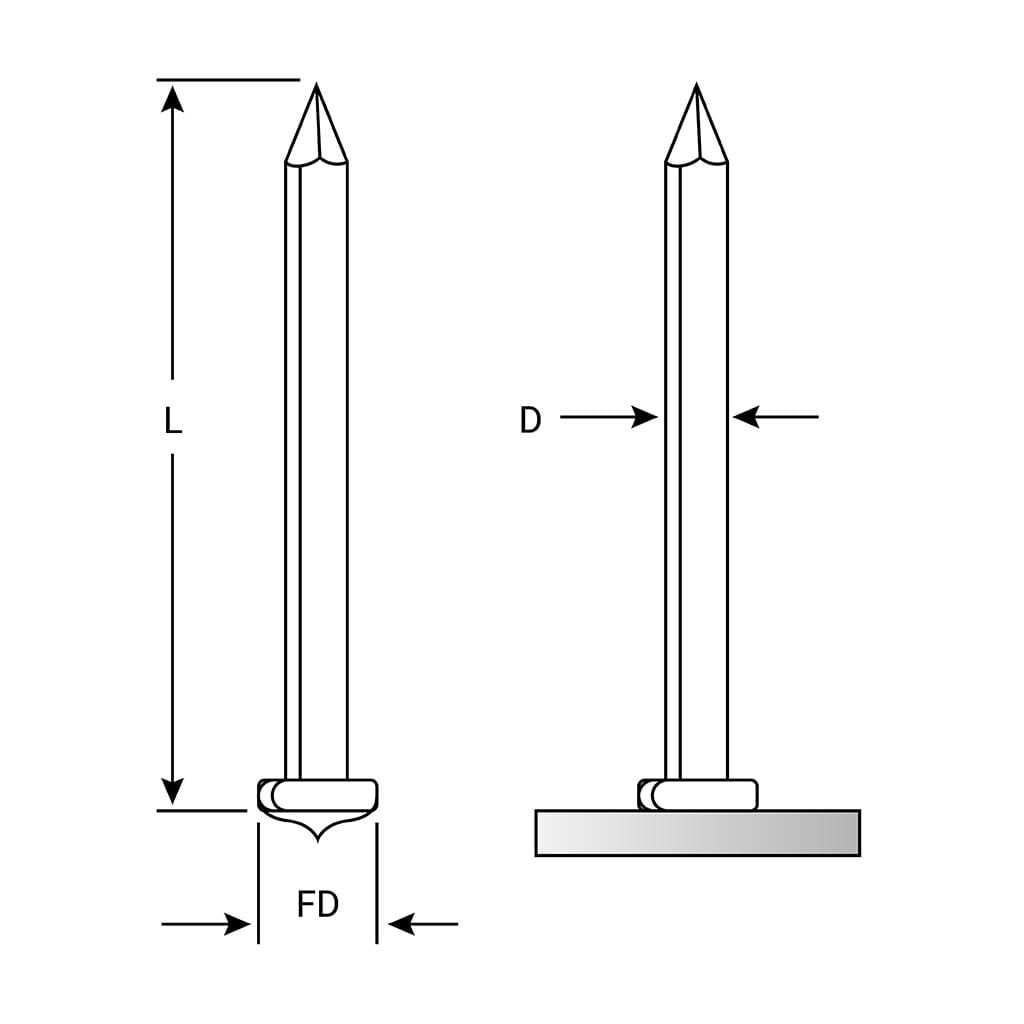 Information:
PINS 

SIZE

D

L

FD

12GA

.105

AS REQUIRED

.220

10GA

.135

AS REQUIRED

.250
Additional information
| | |
| --- | --- |
| Gauge | |
| Length | 3-1/2", 4-1/2", 5-1/2", 6-1/2", 8", 9", 1", 1-5/8", 2-1/2", 2", Larger sizes available upon request |
| Available Materials | |
| System | |
| Weld Type | |
ALUMINUM:
Alloy - 1110-H14 is standard
Other alloys available upon request
MECHANICAL PROPERTIES: Values for various alloys available upon request.
WASHERS: Self-locking washers are available in a variety of sizes and shapes.
Specification sheet (PDF) coming soon.
The Conical Tip Weld Pin is a capacitor discharge weld Pin in Aluminum material that is ideal to apply with pin welding or capacitor discharge stud welding equipment. Manufactured with a heavy duty Capacitor Discharge weld tip and flange, the Conical Tip Weld Pin is popularly used as an insulation fastener, in combination with aluminum self locking washers (or speed clips) to retain insulating material. The unique enlarged capacitor discharge weld tip with flange and proper CD weld equipment for stud welding make this an economic and cost-saving metal fastener when stud welded in place. A main advantage of the Conical Tip Weld Pin is its ability to be properly welded to tough or embossed aluminum surfaces without preparation of the area to be pin welded.
Looking for Conical Tip CD Insulation Pin (Aluminum)? Give us a call, we would love to help!