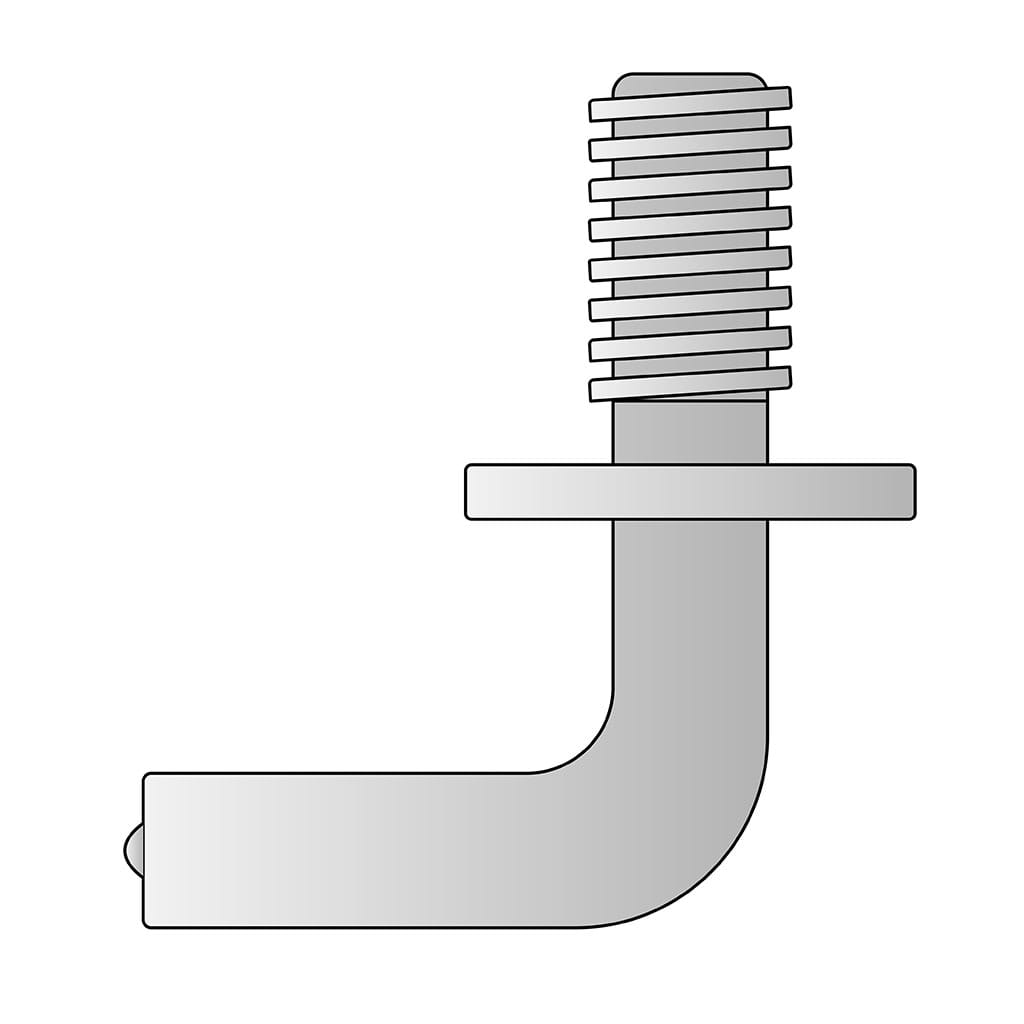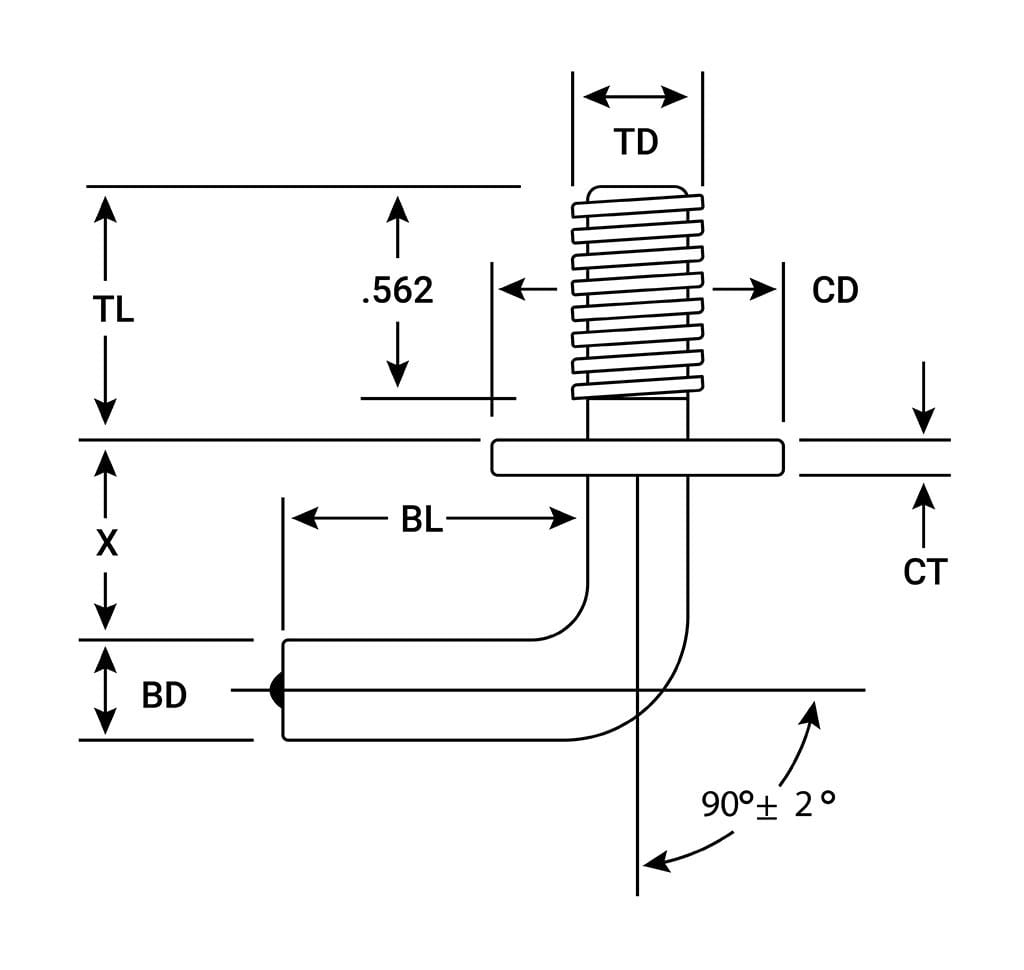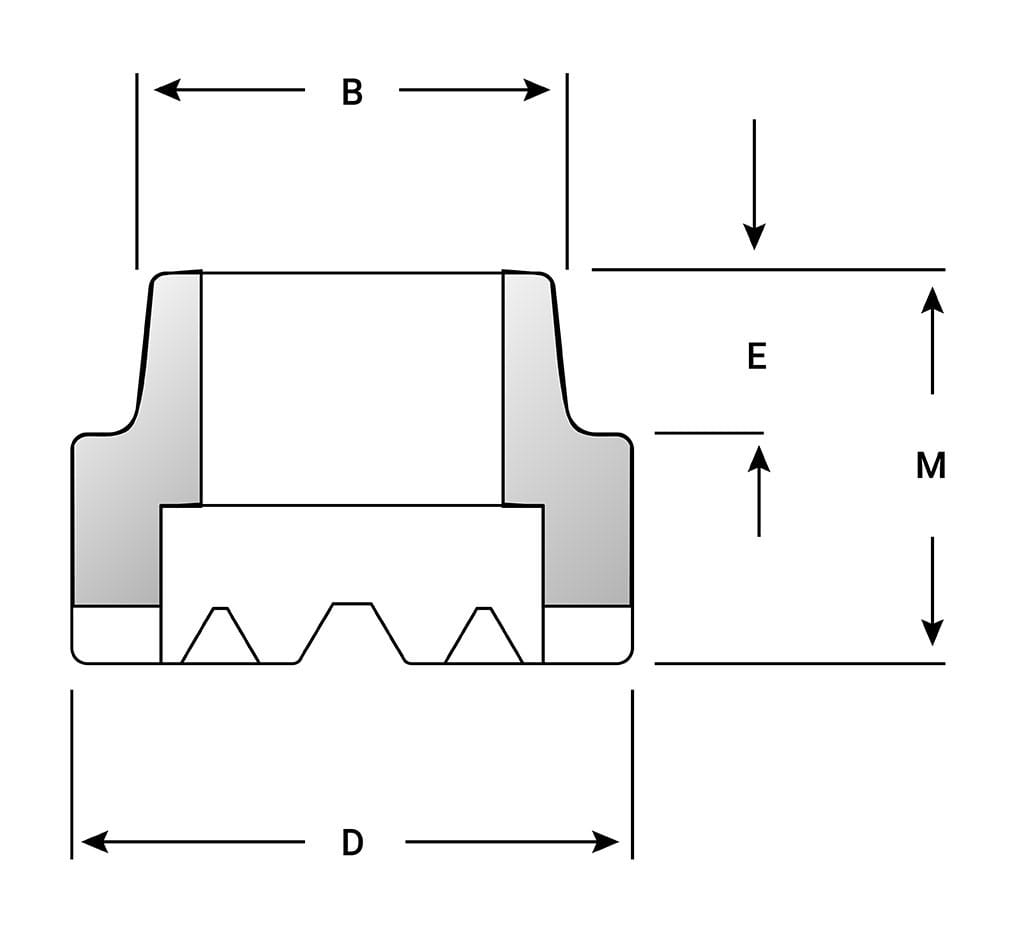 Information:
STUDS

TD

STD. TL

BL

MIN. BD

CD

CT

X

3/8-16

1.375

.625

.331

5/8

.109

5/8
FERRULES

CODE

B

D

E

M

PART NO.

C375

.785

.875

.125

.250

092 0014 08
Additional information
| | |
| --- | --- |
| Base | |
| Diameter | |
| Available Materials | |
| Plating | |
| System | |
| Threading | |
| Weld Type | |
MILD (LOW CARBON) STEEL:
C-0.23% max.
P-0.04% max.
Mn - 0.90% max.
S-0.05% max.
MECHANICAL PROPERTIES:
Tensile 60,000 psi (min.)
Yield 50,000 psi (min.)
Elongation 20% (in 2 inches)
PLATING: Plating is not standard. Copper, nickel, and zine available upon customer request.
STAINLESS STEEL:
AISI grade - 302/304/305 std.
Other grades available upon request.
MECHANICAL PROPERTIES: Values for various grades available upon request.
FERRULES:
Ferrules are component parts of studs. Not sold separately.
Specification sheet (PDF) coming soon.
THREADS:
Standard thread is UNC-2A (Rolled when possible),other threads are available upon request. Maximum standard thread length is 3-7/8".
The Bent Arc Collar Stud, or bent collar stud, is a partially threaded weld stud for application with arc stud welding equipment. This type of stud welded fastener is usually flux-loaded on the weld end for studwelding applications. Available in Mild (Low Carbon) Steel and stainless steel as standards, other special materials and grades are available. The bent collar stud is characterized by a base portion without threading which has a 90 degree bend has formed into it. This style weld stud transitions into an oversized mid-portion, or "collar", and external threads start above the collar. The collar diameter creates an offset often used for part mounting and stand-offs in design. Studwelding of the weld stud burns off a portion of the base so that the pre-weld, post-weld length dimension should be considered. All orders for arc weld studs from Davis Stud Welding include ceramic studwelding ferrules properly sized for the weld stud ordered.
Looking for Collar Bent Arc Fasteners (Stainless Steel)? Give us a call, we would love to help!