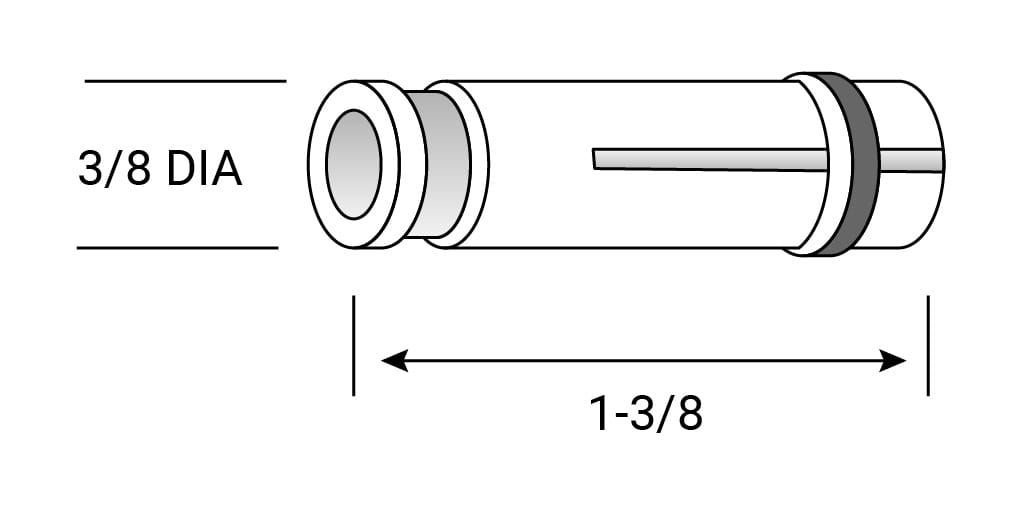 Information:
STUD DIAMETER

PART NO.

.168 (A-H) 

101-0102-75

.214 (A-H)

101-0102-76

(NO STOPS REQUIRED 
FOR A-H COLLETS)

.177 (A-R) 

101-0102-78
Specification sheet (PDF) coming soon.
The "B" Collet is a popular and very common style of studwelding accessory. Made for use with Capacitor Discharge studwelders, the Collet acts as a weld stud "holder" and transfers studwelding energy from the stud gun to the weld stud. Collets are perishable and should be replaced when signs of stud arcing or wear occur. They are available in wire diameters as small as 14 gauge up to 3/8" in weld stud diameter, as well as for metric welding studs from M3 through M10 diameters. The B Collet should be used with a B Stop or Collet Protector in all stud guns.
Looking for "B" Collet for Acoustical Hanger? Give us a call, we would love to help!